Our History
Our roots run deep. On April 18, 1968, Orlando Utilities Commision opened its new, eight-story, $3 million Administration Building and Customer Service Center at the corner of Orange Avenue and Anderson Street. The new facility, which would serve as OUC's home in downtown Orlando for the next 40 years, housed all of the Commission's administrative personnel, as well as business and accounting divisions.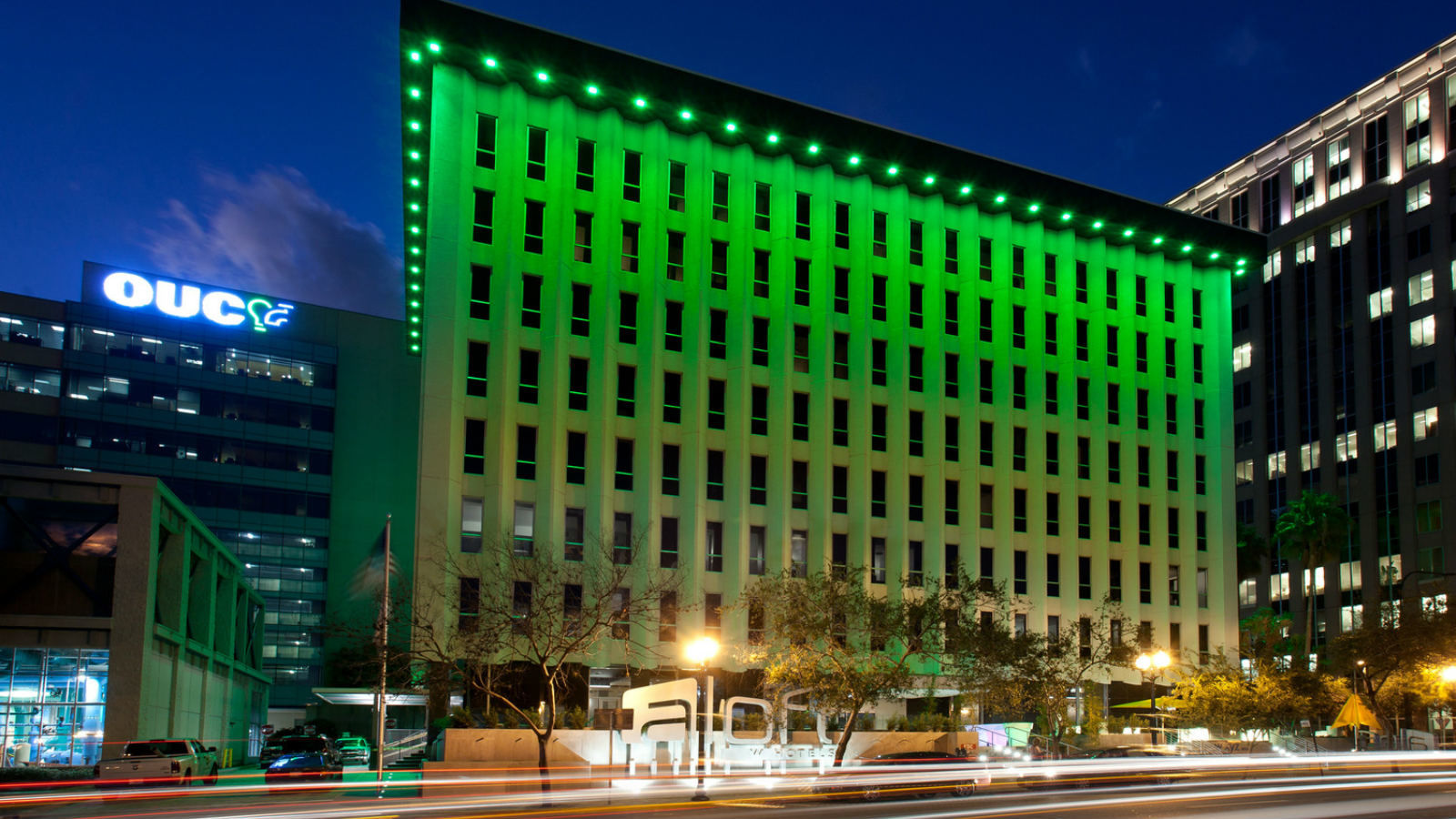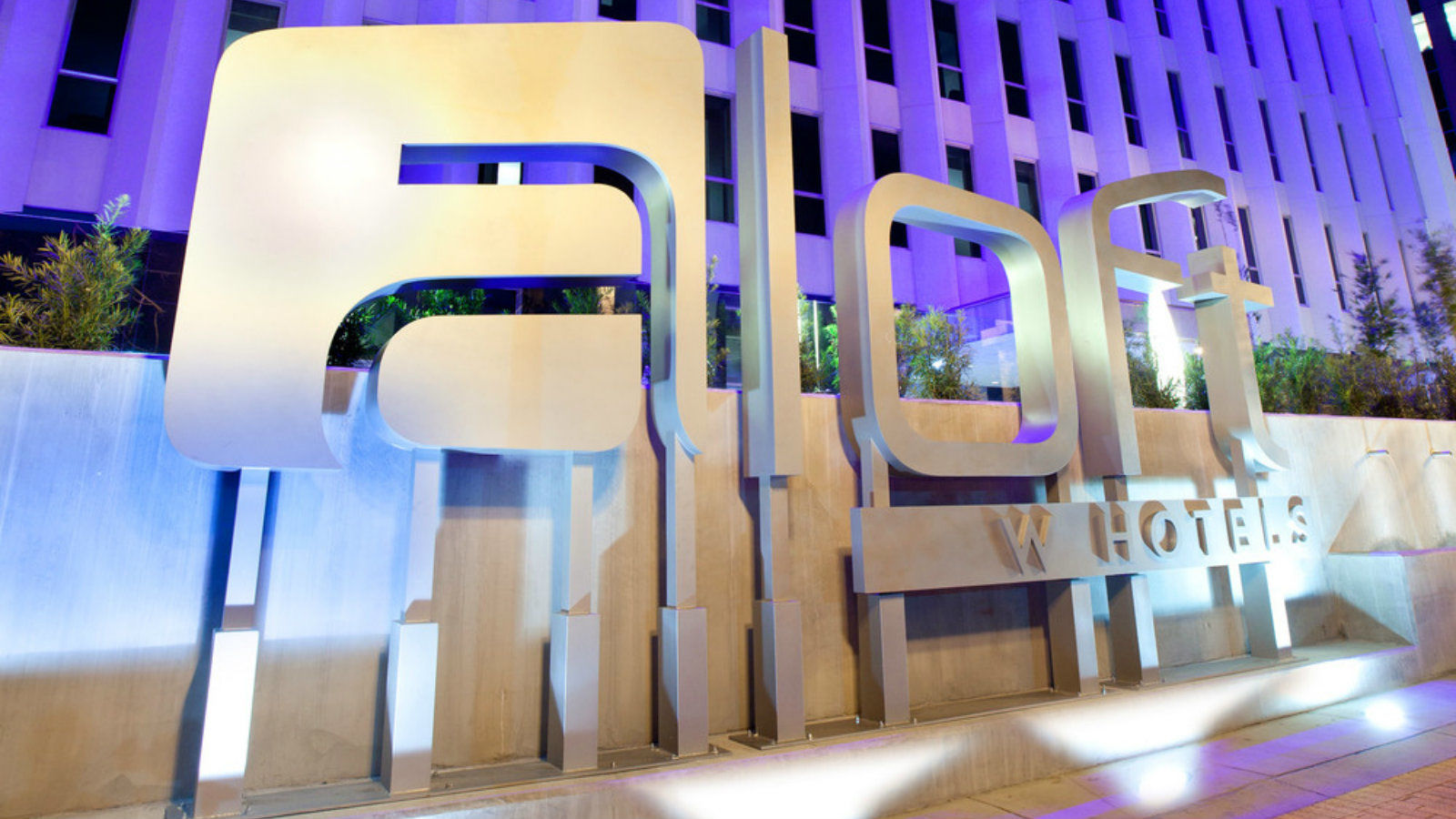 Aloft Renovation
In 2013, the new Aloft hotel gave old OUC building new life - this 1960s-era building is where many Orlandoans once went to pay their electric bills, with its chic lobby bar and a grab-and-go eatery, Re:fuel by AloftSM. Our Splash pool reminiscent of South Beach sits off the front entrance.
Adaptive Reuse
Still, remnants of the home of Orlando's utility remain: the marble walls, the terrazzo floors and the teak paneling that once graced the offices where executives oversaw water and electricity service for four decades – example of "adaptive reuse" retaining a number of key architectural features throughout the building. Teak panel and marble walls from the office spaces were kept Environmentally-friendly construction materials and mechanical systems were used for the project, helping it to attain Gold LEED designation.
Since most of the structure was kept, the Aloft's hotel rooms inherited the building's 10-foot ceilings and floor-to-ceiling windows and oversized rooms.
Come experience our rich history and modern updates at Aloft Orlando Downtown.